Custom Duct Fabrication
Precision Heating & Cooling's on-site sheet metal fabrication facility allows us to provide custom HVAC installation for residential and commercial structures. Estimates are available free of charge for new installations. And all of our sheet metal fabrication work is guaranteed!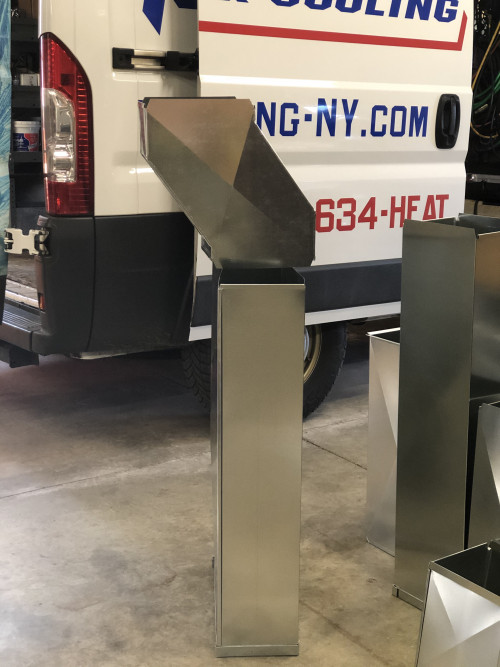 Installing an HVAC system into a new home or commercial property or adding heating and cooling service to an expansion or addition requires routing new ductwork. Today, more efficient and compact ducts can help make this a more streamlined and simple process, but off-the-shelf ducts aren't always the best solution. That's why we offer custom sheet metal fabrication services to make ducts that work for your property.
By custom designing your ducts, we can minimize runs, add registers and returns in areas not normally accessible or make a more efficient route for your ductwork. Custom sheet metal fabrication is measured and made specifically for your property as part of a new HVAC installation, meaning that you get the best possible solution that takes up the least amount of space.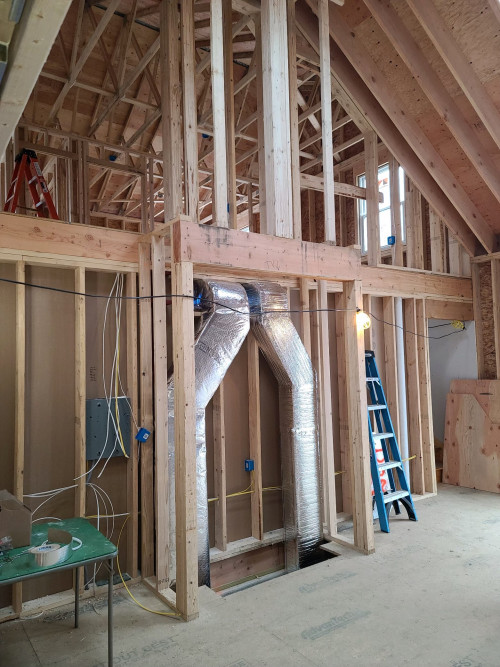 Customized ducts can also be routed more efficiently. Sometimes in older homes or commercial properties, existing ducts were routed through the structure along an exterior wall – a path of least resistance at the time of construction. While this was a simple solution to the problem, it also meant that the ducts were more exposed to the outside, allowing treated air to lose heat or chill to the outdoors.
With ductwork made through our custom sheet metal fabrication services, we can route these lines inside the home or business instead, allowing for more insulation and greater hot and cold retention as the air is carried throughout your building. With the high utility costs already involved with keeping your property climate controlled here in Western New York, this can save you substantially over the life of your HVAC system.
As experts in heating and cooling, our team can help create a custom solution no matter where you live or work. We travel throughout the region, including Buffalo, Amherst and Williamsville, as well as all of Erie, Niagara and Genesee counties. With more than 35 years of experience, we also bring a wealth of knowledge to get the job done quickly, correctly and efficiently.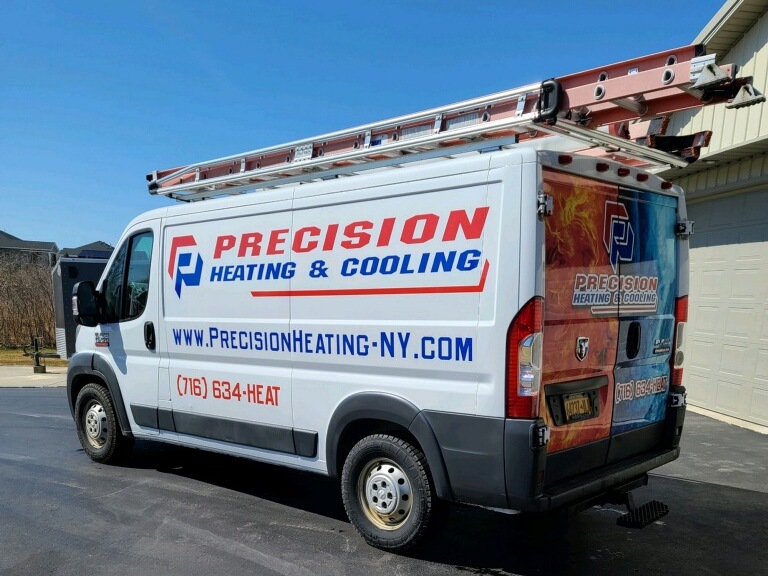 Want to Learn More?
Call us today or schedule an appointment to learn more about custom sheet metal fabrication for your new construction or renovation.