Heating
Whether your furnace is acting up or you just want to have regular maintenance performed on your heating system Precision Heating & Cooling can provide timely, professional, cost effective service.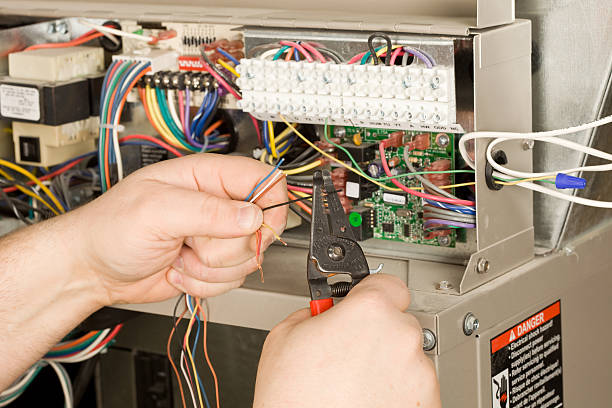 Furance Service & Repair
When it's the middle of the winter in Buffalo, the last thing you want to wake up to is seeing your breath because your furnace has quit. If you find yourself in need of emergency furnace service or repair this winter in Western New York, give the team at Precision Heating & Cooling a call.
Our team of dedicated furnace repair professionals know the importance of getting the heat back on. A failing or failed furnace can cause a wide range of issues – frozen pipes, work stoppages, health risks and much more – so you need to turn to a team you can trust to get the heat back on fast. Backed by more than three and a half decades of furnace repair experience, the Precision Heating & Cooling team will work rapidly to get the heat going again.
Replacements & Upgrades
Whether your existing furnace has outlived its useful life and is now cost-prohibitive to repair or you want to upgrade your heating system to deliver more energy efficiency or greater heating capacity for a building addition or expansion, the team at Precision Heating & Cooling can handle all of your heater replacement needs.
Furance Replacements
Older furnaces can have a number of failures and faults after serving for years inside your home or business. In many cases, these problems can become more numerous and costly as time goes on and the availability of replacement or repair parts drops off. If that's the case with your commercial property or home, let our team help you install a brand-new furnace. New furnaces often have a smaller footprint than older models and offer improved energy efficiency that can save you money on your utility bills.
Furance Upgrades & Expansions
Are you adding an addition to your home or expanding your business space? You'll likely need a larger furnace to handle the additional heating demand, and Precision Heating & Cooling can help. We can assess your situation and determine the best approach. Sometimes this may be to replace your existing unit and install new ductwork to carry heated air to new areas in the home or business. In other situations, a secondary, smaller heater unit may be more efficient and capable of handling your needs. With more than 35 years of experience in the business, we can help you decide the best solution and install it for you fast.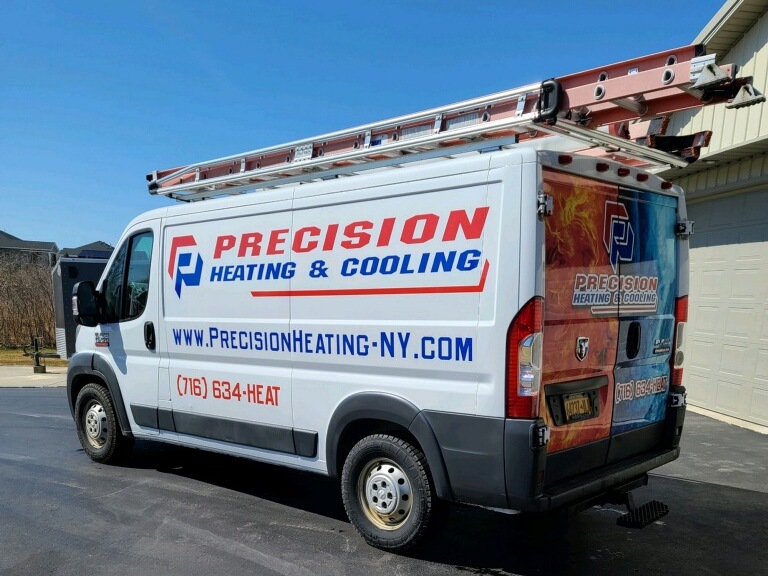 Is Your Furance Ready for Retirement?
Precision Heating & Cooling can help you determine your options and find the best heating replacement solution for your needs.
24/7 Emergency Service
Winters are tough enough in Western New York with the heat on, so when it goes out you need it repaired fast. Every minute your furnace isn't working properly can bring you closer to frozen pipes, damaged property and much worse. Our team is always standing by to get the furnace in your home or business working again.
If you are experiencing a heating emergency, call us immediately.